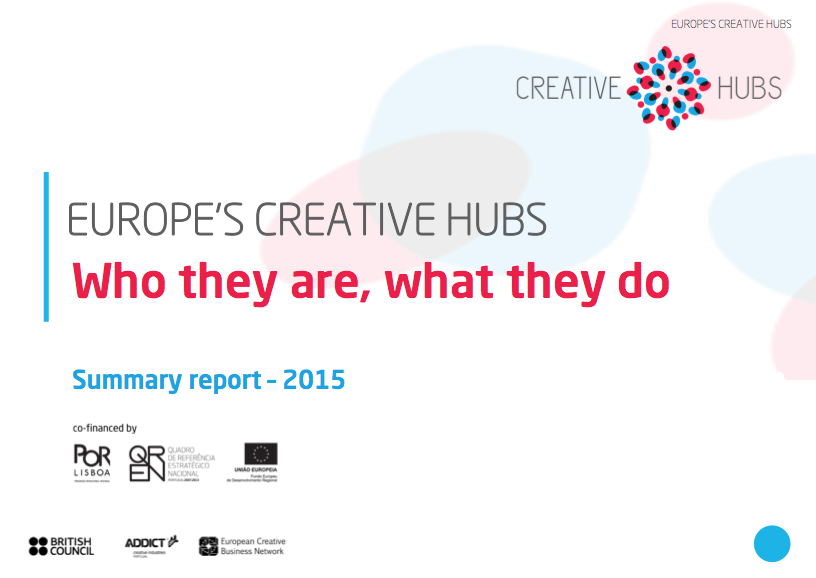 We are delighted to present the analysis of the preliminary results of the pan-European survey to Creative Hubs conducted and drafted by the ECBN – European Creative Business Network.
At present Creative Hubs play a central and crucial role in contributing to the development of creative economies - acting as hosts, brokers, connectors and dynamic hot-spots for the sector projects and professionals throughout Europe.
Before we can start to build a dedicated international community of Hubs capable of providing mutual support, shared learnings and a common voice, we need to understand more about the the different motivations and missions, profiles, stories and challenges of Creative Hubs and those who manage them.
These preliminary results, presented by ECBN, are the start of a deeper understanding of how Creative Hubs are becoming an integral part of Europe's creative and cultural landscape.